Top 5 best Batting Performances in One Day International Cricket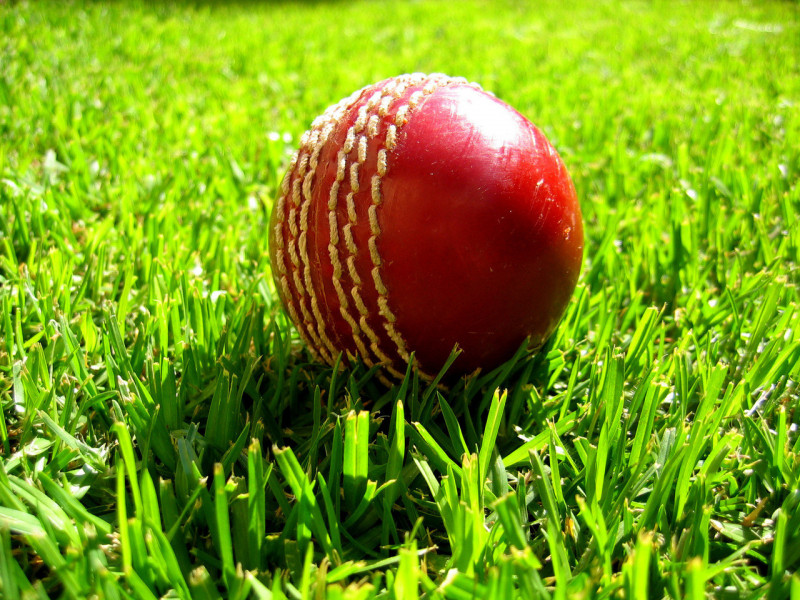 Since its inception, the game of one day cricket has been witness to some of best innings' of all times. Ruthless hitting blessed with finesse has been the trademark of the modern day batsmen's armoury. With the introduction of new rules, fielding restrictions, bigger bats and add to it the strong physique, cricket is looking at and, even more, a graveyard for bowlers.
But before we look at the future. Let's have a look at the past on the top 5 best Batting innings of all times in One Day International Cricket by a Player.
Virender Sehwag (India) 219 from 149 balls vs West Indies at Indore in December 2011
4s: 25, 6s:7, SR: 146.97
In Top 5 best ODI innings, we have Virender Sehwag's 219 runs an inning, it was a marvellous very unorthodox batting performance by the ëNawab of Najafgarh', Virender Sehwag. Sehwag registered the then highest individual score in the 50-over format, blasting 219 in the fourth One-Day International against West Indies at Indore. Playing his 240th one-day international, the 33-year-old right-handed batsman overtook compatriot Sachin Tendulkar, a player he was often compared to early in his career.
Sanath Jayasuriya (Sri Lanka) 189 from 161 balls vs India at Sharjah in October 2000
4s: 21, 6s:4, SR: 111.17
Sharjah had earlier been witness to the desert storm when Sachin Tendulkar hammered the Aussies. Well, it was the other way round this time. Sanath Jayasuriya profoundly called ëThe Matara Maulerî plundered the Indians to all around the park in the Sharjah heat. Rarely coming on to the front foot, the Sri Lankan smashed 189 resulting in a humiliating 245 runs defeat to Indians, who were bundled out for 54.
Saeed Anwar (Pakistan) 194 from 146 balls vs India at Chennai in May 1997
4s: 22, 6s:5, SR: 132.87
When getting a 100 seemed a distant dream in those days and considered only to be a feat achieved by some ruthless hitting batsmen. One elegant, classy and crafty batsman from Pakistan proved everyone wrong. Saeed Anwar scored the then highest score of 194, a record that stood for more than a decade. In the scorching Chennai heat, he made a mockery of Indian attack hitting the likes of Anil Kumble and Venkatesh Prasad out of the park. The result was Rahul Dravid scoring his maiden century yet India losing by 35 runs.
Rohit Sharma (India) 264 from 173 balls v Sri Lanka at Kolkata, Nov 13, 2014
4s: 33, 6s:9, SR: 152.60
With a double hundred already to his name the ëLazy elegantë Rohit Sharma wanted the elusive top spot for himself. The 200 club belonged exclusive to the Indians at that time and Rohit made sure it remained that way. 264 a score that seems quite unbelievable in test cricket and at times a winning total by the whole team was achieved by one batsman in a single ODI innings. India scored a gigantic 404 and won the match by a huge margin of 153.
Sachin Tendulkar (India) 98 from 75 balls V Pakistan, World Cup 2003, Centurion, 1 March 2003.
4s: 12, 6s:1, SR: 130.66
India vs Pakistan, it couldn't have been any bigger than this and add to it the pressure of a virtual knockout for both teams. Chasing a huge total of 273, Sachin came out to bat after having a bowl of ice cream. The Master Blaster made the misery of probably the best bowling attack on the world at that time Wasim Akram, Waqar Younis, Shoaib Akhtar and Shahid Afridi. The highlight of the game, the little master hitting the fastest bowler with over 140 clicks over the point and into the crowd. Though Sachin missed out on a well-deserved 100 but we all consider it to be a sheer display of his master class and probably his best knock ever. India comfortably cruised home and made it the finals eventually losing to the mighty Aussies.
Special mention:
Viv Richards (West Indies) 189 not out from 170 balls vs England at Manchester in May 1984
4s: 21, 6s:5, SR: 111.17
At the time when rotating the strike was the news of the hour. One Calypso batsman hit the English bowlers all around the Old Trafford. Scoring 93 of the last 106 last run stand with Michael Holding. The Caribbean's made 272 and won the game by a massive 104 runs. The reason this requires a special mention is at the time when it was played there were no power plays. No helmets and neither big bats. Just pure hitting and class.
Your Turn!
You may not agree with our list, you can suggest more greatest ODI performances in comment sections with details.