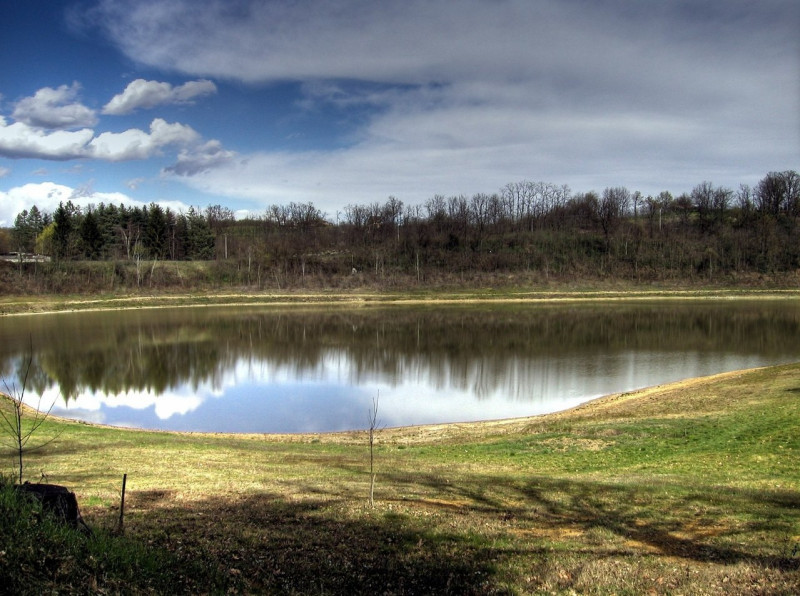 Far away from main tourist routes, bordering Ethiopia, lies the world's largest permanent desert alkaline lake, Turkana (formerly known as Lake Rudolf). The climate here is very dry and hot, the winds are strong, storms are frequent, and the surrounding landscape is predominantly volcanic: Central Island in the middle of Lake Turkana is an active volcano. There are a lot of Nile crocodiles in the shallow waters, and the lake shores are full of carpet vipers and scorpions. With all these lovely characteristics, Lake Turkana is the wildest of all wild adventures in Kenya, and no one should wander here without proper guidance.
Lake Turkana Central Island National park, Sibiloi National park and South Island National park are listed as UNESCO World Heritage sites and are great for crocodile sightings. There are also turtles in lake Turkana, but they are hard to spot from the shore.
Despite the rough conditions, Lake Turkana is presumed by many archeologists to be the cradle of humanity due to the abundance of fossilized human remains found here that predate many remains found in the rest of Africa. Turkana lake was discovered by the Hungarian-Austrian explorers in the late 19th century, and named after the Austrian Crown Prince, Rudolf. There are a few local tribes who inhabit the lake and its surroundings, speaking different languages and dialects, and its current name derives from one of the tribes, Turkana. On the shores of Lake Turkana you will encounter in abundance large herbivores and the feline predators who hunt them, although all the elephants and rhinos have been hunted down by local hunters.
The turquoise waters of Turkana are home to many algae and varieties of fish that attract vivid birdlife to the lake shores, both endemic species and migrant birds, such as wood sandpiper, common sandpiper, African skimmer, white-breasted cormorant, Heughlin's bustard, as well as a great population of greater Flamingoes in the shallow waters.