7 Highly Effective Weight Loss Motivational Tips and Tricks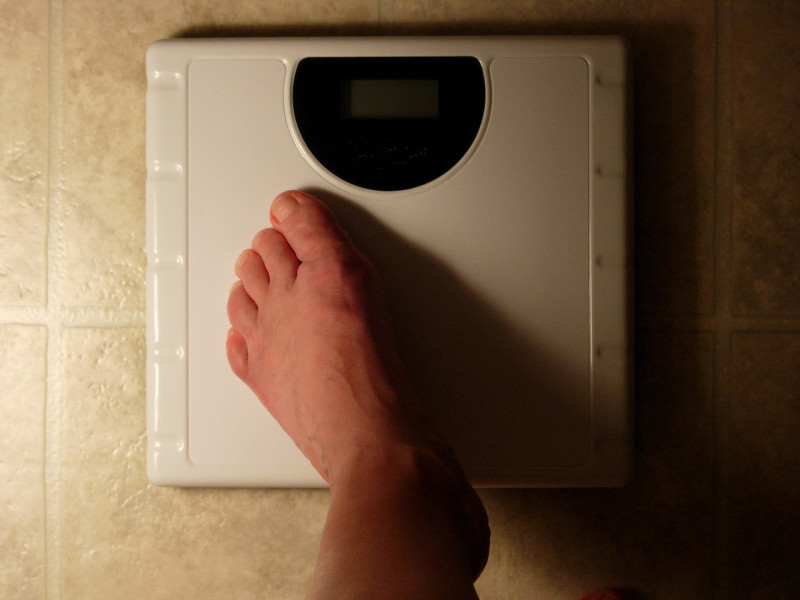 It is important to understand the fact that in order to Achieve your weight loss goals you should be prepared both mentally and physically. While the first thing everyone aims while aiming for weight loss is dieting. Now the term dieting is often misunderstood by many as eating less or for some not eating at all.
Such a strategy will not only deteriorate your health and make you weak with time but also, it will spike up your weight even more as you will be tempted to eat more whenever there's food on your plate.
The first and the most important thing you need to accomplish your weight loss is getting motivated every day when you wake up. Remember, the amount of weight you piled up in years won't go in a just a couple of weeks. It will require time and it will be tough for you to be determined on your Weight loss program unless and until you keep yourself motivated all the time.
Now, the ultimate question is how to stay motivated to lose weight. Don't worry; we have the solution tailored for you. Below are the 7 Effective Weight Loss Motivational Tips that would help you keep your weight loss goal active.
How to Motivate Yourself While Aiming For Your Weight Loss goals?
Be in control
The most important thing while aiming for weight loss is to be in control of your life. Don't let others decide what you are going to eat or what not. Most of the times we end up imitating our friends trying to munch on all the unhealthy foods at restaurants or at the fast food counter. People with extra fat have a larger appetite which keeps them hungry most of the time. Hence, it is advisable to get in control of your body and hunger while on your weight loss regime. Try to eat something healthy such as salads, sprouts or nuts whenever you are tempted to eat those unhealthy foods. Once you master the control over yourself, you will master the control over your body weight.
Surround Yourself with Like-minded People
No, that doesn't mean to get rid of your old friends. However, it is a well-known fact that our habits and lifestyle reflects the group we hang out with. Hence, if we start hanging out with people who believe in a healthy lifestyle by joining health clubs, gym or even at the office, you may be surprised to see the difference after a few weeks itself.
Always Be Positive
Another most important factor that determines the success of your weight loss goal is staying positive on the journey towards a healthy body. Don't push yourself too hard that at the end of the day you get frustrated with yourself and the negativity prompts you eating up all the wrong food or drinks just to get out of the irritable mood. This can ruin all your hard work within minutes. Instead of being harsh on yourself, pat your back every day and be positive towards your weight loss regime. You can read weight loss motivation stories for more Motivation. Weight Loss Success Stories works really well when you are trying to lose your weight.
Losing Extra Weight Will Only Boost Your Confidence Not Solve All Your Problems
People with excessive weight often assume them to be ugly and unattractive which is completely ridiculous. Beauty or attractiveness has nothing to do with your body type but it's more about you approach towards life. Maybe the reason to develop such thinking is because of being rejected by friends, family, and office colleagues. But it would happen to a slim person as well as much as it happens to any fat person.
Losing weight is all about getting your body in shape to boost your confidence. As you shed some weight off your body, you will become more optimistic in life and it will change your approach positively. However, don't think of weight loss as a problem to all your solutions but take it as steps towards leading a healthy lifestyle.
Always Eat When You Feel Hungry
Now, this may sound something quite opposite to a weight loss program. But let me assure you that it isn't. The reason for gaining weight is actually not eating when you are hungry. It doesn't mean that you need to have lunch or dinner early than its preferred time but if you feel hungry then make sure to munch on some salad or nuts to keep you full or satisfied for the time being. Such a habit will help you eat lesser while you have your lunch or dinner. In short, don't let your hunger reach a peak that you lose control over consuming food. Also, eat while you're hungry is advisable only for healthy foods such as sprouts, salads or nuts and that too in moderate amount which is enough to keep you full more the moment.
Put Something or a Picture Someone Inspirational Near or By the Mirror
The best thing to keep you motivated all day is to start from the time you wake up. Yes, you read that right. Try to hang a picture of some fitness guru you follow or something like a sexy outfit that you can't wear because of extra fat such a pair of bikini (for ladies) while the men can opt for superhero costumes or a pair of skinny jeans or t-shirts. Place the picture or the thing in such a way that you see it first in the morning when you open your eyes. This visual will keep you attentive towards your goal and keep up your spirits all day long.
Read health blogs and magazines
It may sound weird, but it surely helps a lot because while reading health blogs or magazines, you may come across motivational articles or some inspirational experiences shared by people who successfully lost those extra pounds and lead a healthier life now. Besides that, you will also know about some important facts or tips about weight loss from these blogs or magazines.
These Weight Loss Motivational Tips will help you for sure. If you have any question please write in comments..